South Of Burnt Rocks - West Of The Moon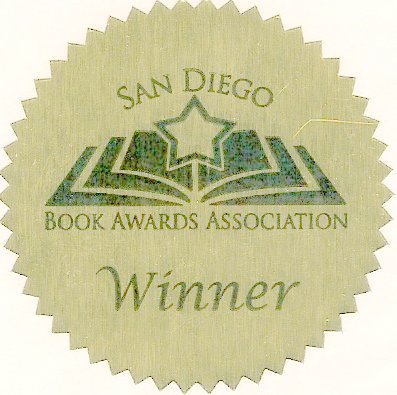 Winner San Diego Book Award For Best Historical Fiction Novel of 2012
"In this "captivating debut historical fiction, a young Iberian-Celtic she-warrior makes a stand against the invading Roman army. Smartly written, the novel moves quickly....The simple yet powerful narrative relies on a commanding cast of characters,... Berger beautifully crafts them as more than one-dimensional warriors....Berger also builds an elaborate world full of small details that add depth and historical context."
Kirkus Review, September 2012.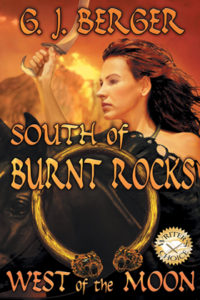 "South Of Burnt Rocks" is the winner of the 2013 San Diego Book Awards for Historical Fiction.
After three great wars, Rome has crushed Carthage. Now the undefended riches of Iberia beckon--gold, tin, olives, wine, and healthy young bodies to enslave. "Burnt Rocks", a mostly true historical novel portrays Celtic fighting women making a last stand against the Roman army. Armed with little more than the spirits of the earth and sky, they show a courage known only to those with nothing left to lose. Based on real characters, places, and events, "Burnt Rocks" recreates that shadowy history--and eternal human nature rubbed raw.
Historical Note: The people of that time called their largest mountain range "Burnt Rocks". We know them today as the Pyrenees separating Spain from France. The panels on this web site show those mountains at a place where some of the action of the story might have unfolded.
One of the most sought after validations for the quality of independently published books is the B.R.A.G. Medallion. Its basic criterion is whether the readers would recommend the work to their best friends. "South of Burnt Rocks West of The Moon" has been selected for this singular honor. View the listing here:
Recently Awesome Indies posted a review that stated in part:
"Written with an engrossing breadth of detail about the Celts and the Romans, with a sympathetic slant towards the people on both sides of the conflict, and with a depth of knowledge that he imparts effortlessly to the reader, G J Berger has written a compelling story of adventure, fortitude, revenge and love. The main characters stand out against a supporting cast of well-drawn minor characters. Pacing is superb, driving the reader onwards. G J Berger's writing style is direct and pared down, as befits a book of this nature. Descriptive passages are moving and show very well how the landscape is used in Lavena's fight against the invaders, and the animals - -horses and dogs, add an extra dimension to the story. For any reader who loves to sink into the distant past, this is a story that will not disappoint."
Historical Novel Society Review:

"[W]ell researched and engrossing novel . . . considerably enlivened by Berger's outstanding talent for stirring set pieces and gripping action sequences.

A well-drawn cast of Roman characters helps to flesh out the occupiers into conflicted and sometimes sympathetic counterweights to Lavena and her comrades, and the author's short Notes appendix does a great job orienting readers not familiar with the time period . . . .

Berger does an excellent job of conveying the feelings of the characters as both oppressed and oppressors and really succeeds in bringing this time period alive. Recommended."
Historical Novel Society Review, Aug. 1, 2015
Samples from Amazon reviews
"The story of sturdy and determined she-warrior Lavena is not to be missed! She became real to me, and I found myself speaking about her to friends as if she were alive, the sign of a well-written historical novel."
"G.J. Berger's masterful prose . . . "
"Also "a roller-coaster ride from beginning to end,"
"an intriguing historical journey,"
"spellbinding storytelling"
"The pace of the story gripped me until the end."
Visit the Writers Choice site to read an interview with G.J. Berger